El agua cubre el 70% de la superficie de la tierra, pero en realidad representa una milésima del volumen de nuestro planeta. Esto cambia totalmente nuestra perspectiva sobre este vital líquido.
Siempre que estamos frente a un cuerpo de agua nos inspira pensar en vida, salud, futuro y de alguna forma calma nuestras ansiedades y nos pone en un mood liviano.
Esto es porque también nosotros somos un 60% de agua y dependemos de este líquido para vivir, pero también hay algo intrínseco que nos llama a contemplar la maravilla del agua.
Hoy más que nunca debemos tomar consciencia de la gran importancia que tiene el agua en nuestra vida y cómo se ponen en riesgo la existencia de la vida si seguimos abusando y contaminando nuestro planeta.
Hoy te traigo las mejores canciones (en inglés y español) que nos hablan del agua, este líquido que nos da la vida, purifica y que tiene relación hasta filosófica y para algunos espiritual.
Canciones sobre Lagos, Océanos, Ríos y Más
Muchas canciones mencionan la palabra agua en sus letras o en el título. Si bien algunas transmiten el significado literal de la palabra, ciertas melodías la usan metafóricamente para transmitir un significado más profundo.
Las letras sobre el agua se pueden interpretar de muchas maneras diferentes. La música también le puede dar nueva vida a esta imagen metafórica milenaria.
La siguiente lista que te traemos en ESCUCHAESTO es un número diverso de canciones sobre el agua y sus muchas asociaciones. Si tienes opiniones firmes sobre estas canciones o te gustaría sugerir algunas otras canciones relacionadas con el tema, no dudes en transmitírnoslo en la sección de contacto.
Canciones de Agua en Inglés
"Down to the Waterline"—Dire Straits
"Turn Soonest to the Sea"—Protest the Hero
"Tree By the River"—Iron & Wine
"Wide River"—Steve Miller Band
"River"—Patty Griffin
"Hold Back the River"—James Bay
"Back to the River"—The Pretty Reckless
"Children of the Sea"—Black Sabbath
"The Ocean"—U2
"Cry Me a River"—Joe Cocker
"Raindrops"—Dee Clark
"Mighty River"—Mary J. Blige
"Rivers in Your Mouth"—Ben Howard
"Ocean Eyes"—Billie Eilish
"Draggin' the River"—Blake Shelton
"River to Consider"—White Denim
"Water"—Brad Paisley
"Life's a Bath"—John Frusciante
"Deeper Water"—Public Image Ltd.
"Oceans"—The Format
"She Took Him to the Lake"—Mallory Knox
"Ocean Rain"—Echo & the Bunnymen
"Capsizing the Sea"—Trivium
"Down By the Seaside"—Led Zeppelin
"Wet Hair"—Japandroids
"Don't Drink the Water"—Dave Matthews Band
"Oceans"—Jay-Z
"The River Is Wild"—The Killers
"Let the River Run"—Carly Simon
"Across Five Oceans"—Madina Lake
"Water Your Hands"—Aloha
"Waterfalls"—TLC
"Oceans"—Coldplay
"Walk on the Ocean"—Toad the Wet Sprocket
"On Golden Sea"—Thor
"Candle on the Water"—Helen Reddy
"To the Sea"—Jack Johnson
"Kern River"—Emmylou Harris
"Only the Ocean"—Jack Johnson
"Walk on Water"—Thirty Seconds To Mars
"Oceania"—Bjork
"River"—Emeli Sande
"God of Ocean Tide"—Counting Crows
"River"—Eminem
"Yellow River"—Christie
"Bow River"—Cold Chisel
"The Cruel Sea"—The Dakotas
"One Ocean"—Chevelle
"Wading in the Velvet Sea"—Phish
"Live By the Ocean"—The Hoosiers
"The River"—Garth Brooks
"Boat on the River"—Styx
"Water Woman"—Spirit
"Under a Silent Sea"—Loney Dear
"River Anacostia"—PJ Harvey
"Water Is Blood"—Catman Cohen
"Black River"—Paul Weller
"River of Love"—George Strait
"Ocean"—Lou Reed
"My House by the Water"—Mac DeMarco
"Ocean Street"—Aloha
"Black Water"—Doobie Brothers
"Beach Monster"—Strfkr
"Don't Go Near the Water"—The Beach Boys
"Deeper Water"—Paul Kelly
"Big River"—Johnny Cash
"River"—Leon Bridges
"On the Ocean"—K'Jon
"Raindrops Keep Falling on My Head"—B.J. Thomas
"L.A. River"—Rancid
"Yes, the River Knows"—The Doors
"Red River Blue"—Blake Shelton
"May This Be Love"—The Jimi Hendrix Experience
"Beyond the Sea"—Bobby Darin
"Ocean Breathes Salty"—Modest Mouse
"Pool Party"—Julia Jacklin
"God Willin' & the Creek Don't Rise"—Ray LaMontagne
"Indian Lake"—The Cowsills
"Moon River"—Audrey Hepburn
"Fog on the Tyne"—Lindisfarne
"Cake By the Ocean"—DNCE
"I Am a River"—Foo Fighter
"Binary Sea"—Death Cab for Cutie
"Love, Reign o'er Me"—The Who
"Gloomsday"—Pillar Point
"The Light and the Sea"—Dar Williams
"Blue Ocean Floor"—Justin Timberlake
"Red River"—Tom Petty & the Heartbreakers
"Cry a River"—Alter Bridge
"A Hard Rain's a-Gonna Fall"—Bob Dylan
"Up on Cripple Creek"—The Band
"Come On Down to My Boat"—Every Mother's Son
"Black Lake"—Bjork
Water Under the Bridge"—Adele
"Oceans (Where Feet May Fail)"—Hillsong United
"The Water Song"—The Incredible String Band
"Edge of the Ocean"—Ivy
"Every Teardrop Is a Waterfall"—Coldplay
"Nightwater Girlfriend"—Someone Still Loves You Boris Yelstin
"Lost at Sea"—Zedd
"Oasis"—A Great Big World
"New World Water"—Mos Def
"Meeting Across the River"—Bruce Springsteen
"Between the Devil and the Deep Blue Sea"—Ella Fitzgerald
"Sea of Love"—Phil Phillips with the Twilights
"Deep Forbidden Lake"—Neil Young
"Yellow Submarine"—The Beatles
"Lemonade Lake"—Jungle
"Girl and the Sea"—The Presets
"River of Deceit"—Mad Season
"Across the River"—Bruce Hornsby & the Range
"Bridge Over Troubled Water"—Simon and Garfunkel
"Where the River Goes"—Stone Temple Pilots
"Phone in a Pool"—Ben Folds
Ocean"—TK Kravitz featuring Jacquees
"Mouth of the River"—Imagine Dragons
"Down By the River"—Neil Young
"Atlantic"—Rainer Maria
"Meet Me By the Water"—Rachel Yamagata
"Ocean"—Martin Garrix featuring Khalid
"Running to the Sea"—Royksopp featuring Susanne Sundfor
"Dead Sea"—The Lumineers
"(Sittin' On) The Dock of the Bay"—Otis Redding
"Dam That River"—Alice in Chains
"The River"—PJ Harvey
"Girl in the Sea"—No More Kings
"River Deep — Mountain High"—Ike & Tina Turner
"Green River"—Creedence Clearwater Revival
"A Knife in the Ocean"—Foals
"Ripple"—Grateful Dead
"Niagara"—Braid
"Sea Within a Sea"—The Horrors
"Somewhere Down the Crazy River"—Robbie Robertson
"La Mer"—Nine Inch Nails
"A Teardrop to the Sea"—Bon Jovi
"Sea of Love"—The National
Cry Me a River"—Justin Timberlake
"Ocean Avenue"—Yellowcard
«Water» Beyoncé
"Water Water"—Empress Of
"From the Edge of the Deep Green Sea"—The Cure
"Lake by the Ocean"—Maxwell
"Swimming"—Kero Kero Bonito
"Cold Water"—Major Lazer featuring Justin Bieber and MO
"Big River"—Van Halen
"River of No Return"—The Jeff Healey Band
"Take Me to the River"—Al Green
"Have You Ever Seen the Rain"—Creedence Clearwater Revival
"Across the Sea"—Weezer
"Drown"—Jay Som
"Whiskey River"—Willie Nelson
"O.K., Meet Me Underwater"—Jay Som
"Ocean Spray"—Manic Street Preachers
"The Ocean"—Led Zeppelin
"Sinner in the Sea"—Calexico
"Following the River"—The Rolling Stones
"Something in the Water"—Carrie Underwood
"Oily Water"—Blur
"Blue Bayou"—Linda Ronstadt
"Ocean Blue"—Willow Robinson
"Head Above Water"—Avril Lavigine
"Lies of Serpents, a River of Tears"—Zao
"The River"—Good Charlotte featuring M Shadows and Synyster Gates
"Lake Pontchartrain"—Ludo
«Just around the riverside» Judy Kuhn
"Ocean Skies"—Ludacris
"Under the Sea"—Howard Ashman and Alan Menken
. "Ocean"—Goldfrapp
"River God"—Nichole Nordeman
"The Wreck of the Edumnd Fitzgerald"—Gordon Lightfoot
"You Don't Miss Your Water"—William Bell
"Come Sail Away"—Styx
"Fire Lake"—Bob Seger
"Dirty Water"—The Standells
"Water"—The Who
"Ol' Man River"—Paul Robeson
"Lost River"—Murder by Death
"Smoke on the Water"—Deep Purple
"River Man"—Nick Drake
"Down By the Water"—PJ Harvey
"Ocean of Noise"—Arcade Fire
"The Ocean—Mike Perry featuring Shy Martin
"Oceans Burning"—The Horrors
"Cool Water"—Jack Scott
"Go Into the Water"—Dethlok
"River"—Josh Groban
"The River"—Hillary Scott & The Scott Family
"Inland Sea"—…And You Will Know Us by the Trail of Dead
"Down to the River to Pray"—Alison Krauss
. "Oceans"—Pearl Jam
"Big Tree, Blue Sea"—Golden Earring
"Raindrop in my Skull"—of Montreal
"Many Rivers to Cross"—Jimmy Cliff
"Like a River"—Carly Simon
"Moody River"—Pat Boone
"Rio Grande"—Brian Wilson
"Rivers of Babylon"—Boney M
"Wade in the Water"—Tedeschi Trucks Band
"Madman Across the Water"—Elton John
"I Sat By the Ocean"—Queens of the Stone Age
"Cool Water"—Sons of the Pioneers
"Tenerife Sea"—Ed Sheeran
"Delta"—Mumford & Sons
"Night at Lake Unknown"—Conor Oberst
"Once in a Lifetime"—Talking Heads
"Cried Me a River"—Kristinia DeBarge
"Drink the Water"—Jack Johnson
"Behind the Sea"—Panic! at the Disco
"At the River"—Groove Armada
"Rocks in the Ocean"—Al Stewart
"Told My Troubles to the River"—Tom McRae
"Purple Rain"—Prince
"Sea of Darkness"—Sonny & the Sunsets
"Deep River"—John Oates
"The River"—Bruce Springsteen
"The Sea"—Corinne Bailey Rae
"Gather at the River"—Point of Grace
"Splish Splash"—Bobby Darin
"Sea Cruise"—Frankie Ford
"Lake of Fire"—Meat Puppets
"Into the Ocean"—Blue October
"Aqueous Transmission"—Incubus
"Rain"—The Beatles
"I Go Swimming"—Peter Gabriel
"The River of Dreams"—Billy Joel
"Tennessee River"—Alabama
"Walk Into the Sea"—Johnny Marr
"Wide Sargasso Sea"—Stevie Nicks
"See the Sea"—Example
"River Song"—The Maccabees
"When the Levee Breaks"—Led Zeppelin
"Octopus's Garden"—The Beatles
"Orinoco Flow (Sail Away)"—Enya
"The Heart of the Sea"—Flogging Molly
"Rock Me on the Water"—Jackson Browne
"River—Bishop Briggs
"This Is the Sea"—The Waterboys
"Made Up English Oceans"—Drive-By Truckers
"Grown Ocean"—Fleet Foxes
"Water No Get Enemy"—Fela Kuti
«Sea of love» honeydrippers
"Baby, You Wouldn't Last A Minute on the Creek"–Chiodos
"Don't Fight the Sea"—The Beach Boys
«lake by the ocean» Maxwell
«Rain on me» Lady Gaga
«Set Fire to the rain» Adele
«Singin` in the rain» Gene Kelly
«Pool» Woodz
Canciones acerca del agua en Español
En Castellano también encontramos grandes canciones acerca del agua. Estos temas que incluimos aquí son un reflejo que en nuestro idioma también nuestros grandes compositores se han inspirado en el vital líquido y han plasmado esa emoción que les provocan los ríos, la lluvia, los mares y todos los cuerpos de agua.
El agua se usa con frecuencia en la música en español. Los artistas hispanohablantes también le usan metafóricamente para ilustrar emociones.
Esta podría ser cualquier emoción, la belleza de sus letras identifica su dolor, alegría, dolor, felicidad y cualquier cosa en el medio. La verdad es que el Agua está presente en muchas canciones, pero mis favoritas sin lugar a dudas son las primeras tres de esta lista:
"El hombre y el agua" Joan Manuel Serrat
"Como el agua" Camarón de la Isla
"Agua" Jarabe de palo
"Agua" J Balvin
"Agua" Daddy Yankee feat. Rauw Alejandro & Nile Rodgers
"Lago en el cielo" Gustavo Cerati
"Bajo el agua" manuel Medrano
"Vivir sin aire" maná
"Gotas de agua dulce" Juanes
"Agua nueva" Cristian Castro
"Agua que va a caer" Santana
"Agua dulce" banda el recodo
"Agua" bomba estéreo
"Aguacero" bad bunny
"Gotas de lluvia" Grupo Niche 
"Lluvia" Luis Ángel
«Lluvia» Eddie Santiago
"Mojado" Malacates
"Llueve sobre la ciudad" los bunkers
"Hielo" Zoe
"Agua" vico C
"Como agua en el desierto" Diego Torres
Playlist canciones acerca del agua
No olvides seguir nuestro playlist oficial en Spotify de canciones en inglés y español acerca del AGUA aquí. Si deseas agregar alguna canción, ponte en contacto con nosotros a través del formulario.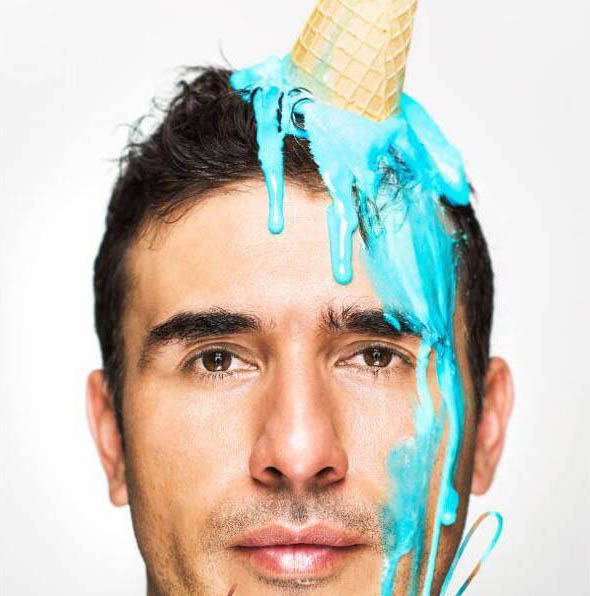 Músico y compositor en Malacates.   Seguidor y consumidor empedernido de las nuevas tendencias de la música en sus diferentes ramas desde principio de los 80s.  Soñador de una Industria Musical sólida en Centroamérica.